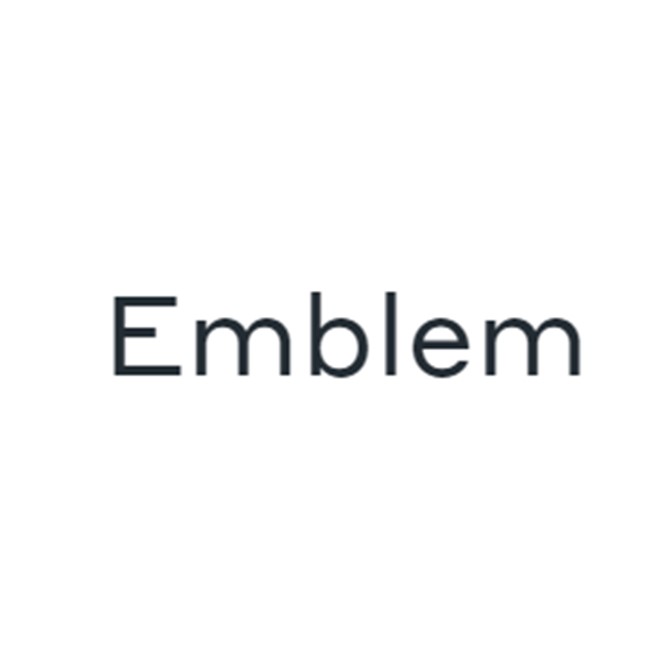 Emblem creates furniture that fosters connections in commercial spaces. Our in-house team of skilled designers and craftsmen work collaboratively to design soft-seating solutions that are visually stunning, durable, and inviting. From busy workplaces to cozy corners, Emblem elevates any space with comfort, community, and creativity.

We believe that the spaces where we live, work, and play, have a profound impact on how we perceive ourselves and interact with others. That's why we pour our heart and soul into designing furniture that goes beyond functionality and truly elevates the human experience..
At Emblem, connection is not just a concept, it's our guiding principle that permeates all aspects of our company. Our furniture is designed to facilitate connections between individuals, creating spaces where people can come together, share stories, find inspiration and create memorable experiences. We love designing products that bring a bit of joy to everyday spaces.

But we also intentionally foster connection with our customers, design partners, vendors, reps, employees, and friends in the industry. We truly believe that this is where the magic happens - in the relationships we build.
"Emblem is committed to crafting furniture that is durable and sustainable. We're proud to be entirely American-made, based right here in California, where we adhere to strict air quality and environmental regulations. "
We construct all of our standard and custom products according to our company's sustainability practices, which are aligned with our dedication to creating furniture that is built to last. The longer furniture stays in use, the longer it stays out of landfills. By incorporating responsible material sourcing, low VOC adhesives and finishes, waste reduction, energy efficiency, and sourcing materials locally, Emblem strives to create furniture that is not only environmentally responsible, but that has a long usable life.
Fantastic! We would love to hear more about your project.