For 30 years via seating has led the industry with respect to innovation, design, superior comfort and quality when it comes to seating. And they deliver these elements at price points that are competitive in every category. Their signature proprietary molded foam technology offers the most ergonomic and comfortable sit in the industry. They always win the tush test. Via seating was first to market with a "48-hour quick ship commitment" available across the entire line with more options and features than anyone else. This commitment still holds true today. Their warranty program covers the entire chair, including the foam, for 12 years (fabric and mesh 5 years) and includes labor. This makes the via seating warranty the strongest warranty in the industry for a seating only manufacturer. All of via seating's products are designed for the evolving workplace and work styles of the future as we continue to innovate and forge ahead to meet these ever-changing needs.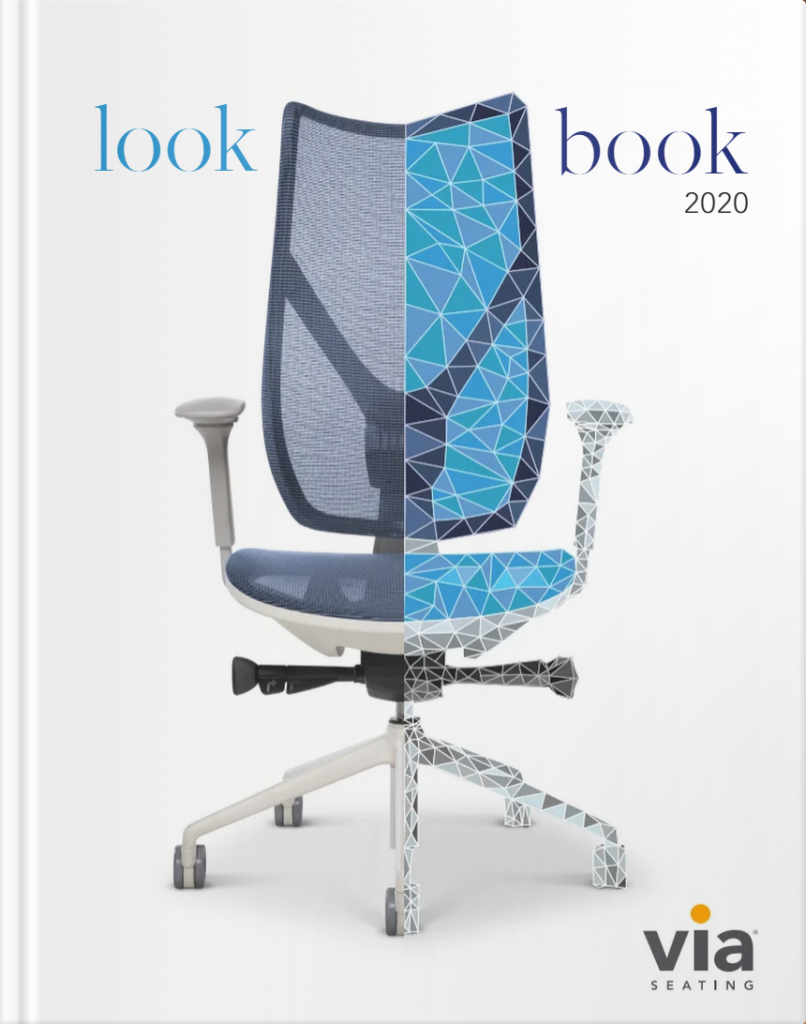 Via takes seating seriously with a suite of thoughtfully designed solutions for today's evolving workspaces - in office and home office. Wherever the next great idea is, Via Seating is there.
the copper mesh collection
Genie Copper Mesh®, Reset, Splash, Vista II, 4, Run II
Via Seating has developed a unique copper infused mesh by partnering with Cupron, utilizing their copper-based proprietary and patented technology. The copper mesh works by physically embedding an EPA registered copper into the fibers of our Via Seating copper mesh. Through this process, the copper will not wear off like topically applied alternatives. The result is a self-sanitizing, copper-infused mesh that has strong biocidal, antifungal, and antiviral properties. There are additional anti-odor properties to the copper mesh as well. It is available in natural and black finishes for the following collections.
Via Seating offers an impressive depth of seating (and supporting furniture products) solutions for all environments. Explore seating catered for corporate, government, hospitality, education, and outdoor landscaping.
Interested In Via Seating?
Please reach out! We would love to hear more about your project.